Freelance Invoicing Guide for Developers
Heather Redding
A part-time assistant manager, writer, avid reader and a tech enthusiast. Based in Aurora, Illinois.
For a tech-savvy individual, freelance development is a great way to make a living. The industry is on the rise, thanks to the increased demand for software applications all around the world. Companies across the globe are adopting software to increase profitability and provide better value to consumers.
However, as a freelance developer, you do not have an HR or payroll department to ensure prompt payment for the work you perform. While the job comes with a lot of flexibility, such as the ability to work from home, it also entails certain challenges, such as freelance invoicing.
In this article, we will discuss how freelance developers can effectively and efficiently create, manage, and send invoices to clients for the work performed. This way, you can be sure to get paid on time and focus on what you do best.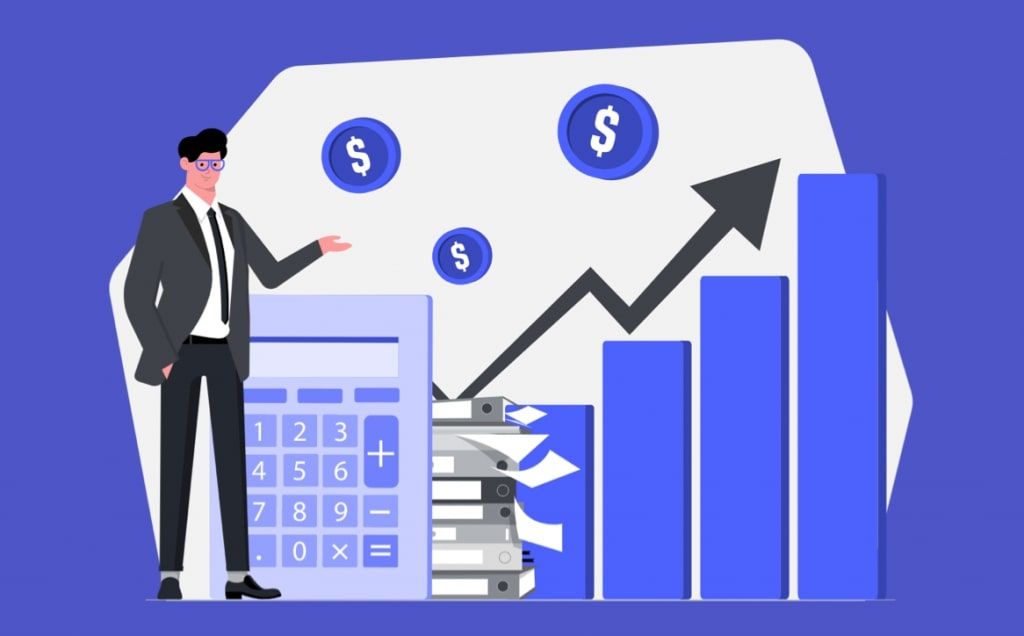 Without further ado, let's get started with the basics of creating an invoice as a freelancer:
Add All Necessary Details
Freelance invoicing is usually not as simple as just taking a credit card or other form of payment online from the customer. There are certain local laws and regulations that you need to adhere to in order to maintain proper accounting.
In addition, businesses have internal processes to keep their accounts payable organized.
You can get paid faster and build trust and rapport with your clients by including the right information in your invoices. Here are some of the important elements to include:
Service Information
You should specify each service that you are supplying with a detailed description when creating a freelancing invoice. This will remind your client of the work accomplished during that period. For instance, you might include:
Project Name – Be sure to include the identifying name of the project, such as "Mobile FinTech App" or "iOS App." It is also helpful to include some project details, so you and your clients know exactly what it refers to when quickly checking past invoices.
Quantity – This is the number of deliverables included in the invoice. Most projects will have several smaller deliverables along the way. For instance, you might charge for 3 bug fixes and 1 app architecture mock-up. Listing the quantity helps avoid confusion about costs.
Hourly Rate – If you charge by the hour, be sure to include it in your invoice. The same goes for any other time-based charges, such as day rates.
Subtotal – This is the total amount of the invoice before additional fees or taxes are added in.
Total Amount – If you do not add taxes or VAT to your invoices, then the total amount will be the same as your subtotal.
Detailed service information will save your client the trouble of going through your previous conversations in search of the details they need.
Unique Invoice Number
Each invoice that you send out should have its own unique number. Don't use one number more than once. If in doubt, simply start with 1 as your first invoice. You also want to avoid any spaces or gaps in the invoice number.
Another way to create more unique invoice numbers that won't be replicated is to use the date, such as the year and month when the invoice was created. 
For example, you can use 19001 for the first invoice of 2019, then 19002 for the second one, and so on. This helps prevent confusion on the part of the client.
Business Information
One important aspect to include when creating your freelancing invoices is the specific business information about you and your clients' business. This means including registered business names, contact details (such as a phone number or email address), and a billing address in your freelancing invoice. That information helps clients with the accounting process.
For example, you could include your details in the top left corner of your invoice. Be sure to include your:
Name
Business Name
Business Address
Email
Phone Number
Website
You should include information about the client. Be sure to include your client's:
Business Name
Business Address
Email
Phone Number
VAT ID
These details will help the client in processing your request faster.
Save Invoices in the Right Place
When freelancing, it is always a good habit to stay well organized. The last thing you want is to wait until tax season to start frantically searching for your past invoices that were sent out or paid. A lack of diligence could cause you legal and financial issues, as well as being a headache.
Consider dedicating a specific place to hold all of your invoice files. This can be a physical location such as a manila folder or a digital storing place like DropBox or Google Drive. The key is to know exactly where they are so you can access them instantly without hassle.
It also helps to organize your invoices separately by each client. 
Invoice numbers are often arbitrary or merely chronological, which doesn't tell you right away which client it was for. A simple alphabetical listing by your client's names with folders (digital or physical) for their respective invoices is easy to set up and saves you much more time in the long run.
Send Freelancing Invoices in a Timely Manner
To get paid on time as a freelance developer, you also need to send invoices on time. If you wait too long, your invoice may no longer be top of mind for the client because they likely have many other tasks to get to during the day. 
Being prompt about invoices also helps everyone stick to deadlines, which is mutually beneficial.
Set Payment Terms and Due Date
Be sure to agree with the client ahead of time on items such as the due date and payment terms. For instance, you may have a large project that requires multiple invoices broken up into smaller amounts throughout a project period, be it weeks or even months. 
Clarifying when you are going to send an invoice, when it's due, and how much the total will be, enables your client to budget appropriately to pay you in full and on time.
Send Reminders
As a freelance developer, you need to keep track of your finances and take responsibility for ensuring that your invoices are paid. Sometimes that means sending an occasional reminder to a client who may have forgotten or lost your freelance invoice in the shuffle.
Always remember to be polite and professional in your reminders. Don't immediately assume that your client is avoiding you and actively choosing not to pay. Instead, send a simple and friendly message to start.
Also, be sure to reference the invoice number and attach it so that your client doesn't need to do extra work. Finally, let them know how they can pay the invoice and get in touch with you if they have any questions.
Here's a sample follow-up letter to a freelancing invoice:
"Dear (Customer),

I hope all is well. I'm sure you are busy, so I am just sending a reminder of your invoice (invoice #) from (your company) that is now 7 days past due.

The total amount still owed is (total overdue amount). For your convenience, I have attached an invoice copy to this email for you.

You can pay by (payment method you offer) or (other payment methods you offer).

For any questions you might have about your account, please email (the email address they should contact) or by phone at (phone number). Otherwise, we appreciate your prompt payment.

Thank you,
(Email signature)"
This will cover all your bases and help you get paid faster.
Use Payment Tools to Simplify the Process
All of the steps above are important for ensuring that you can effectively invoice clients. However, as you may have noticed, this can get complicated fairly quickly. 
There is a lot to remember, store, and organize. It is easy to miss a step or lose an invoice and fail to get paid on an important project.
In order to avoid this, you can simplify the process of freelance invoicing with payment tools. Of course, there can be challenges when developing any kind of software, especially if it involves finances and complex code. 
There are invoicing software like the ones covered here, featuring a payment button on the invoice that automates payments. For example, Paymo's PM Payments is an integrated payments platform that allows your clients to pay invoices online via credit card or ACH.
Whether you're building an invoicing software on your own or having external professionals build one for you, be sure to follow practices that have proven effective to help you along the way.
Conclusion
The world of freelance development can be a lucrative career. With so much demand for mobile applications, desktop applications, and web software, you can find clients in a variety of industries.
However, being a freelance developer also means that you are your own boss. You need to take care of all the tasks involved in running a business. Creating and sending your freelancing invoice is, of course, one of the most essential elements of this because doing it incorrectly will affect your income.
So review the points above, and be sure to implement them in your invoices going forward. That way, you can save time, get paid faster, and spend your energy on what you truly enjoy about freelance development.