// Remote Freelance Azure Developer Jobs with Top Tech Companies
At Flexiple, freelance developers work on Azure developer jobs with top tech startups & companies. All the jobs are fully remote, with your payments protected by Flexiple.
Apply as an Azure Developer
// Why Flexiple
Build a successful career around your dream life.
01.

Vetted companies

Connect with trusted, top-tier companies. Your career deserves a secure, growth-focused environment.

02.

High-paying handpicked jobs

A good role shouldn't come at the cost of low compensation. Explore exclusive, high-paying opportunities handpicked for your skills and aspirations.

03.

Dedicated partner

Experience personalized guidance and support throughout your career journey with a dedicated partner.
// Description of a Remote Azure Developer Job
General Information
The project is with a client who is looking for an experienced Infrastructure Administrator to enhance and optimize their infrastructure encompassing cloud storage, service access set-up, Network, DNS, Security & computing.
About Client
The client is a UK based firm that provides health, risk, safety, and social consulting and sustainability-related services to their enterprise clients. They are building digital products for their clients and need an expert to work with them.
Your Role
1) You would begin with understanding the application and infrastructure's current state by working with project teams

2) You would lead teams to identify, categorize, prioritize and analyze data and information to build cloud migration action plans and solution architectures.

3) You would work with their project teams to migrate legacy applications to the cloud platform.

4) You would manage cloud infrastructure from the Azure portal, PowerShell, or using the CLI.

5) You would assist the team to upgrade, install, configure, and monitor solutions in Azure for Windows and Linux servers.

6)You would document and build best practices and work with IT teams and projects to enforce implementation

7) You would assist the team with reporting on current infrastructure status and planning for future usage.


Other Details
1. The client would appreciate it if you are an AZ-103 certified: Microsoft Azure Administrator.

2. Knowledge of SharePoint and O365 would be helpful.
"Working with Flexiple has been awesome! Flexiple has connected me with great minds and allowed me to work on projects that directly affect millions of people. Their team frequently checks on me and ensures my payments are on time."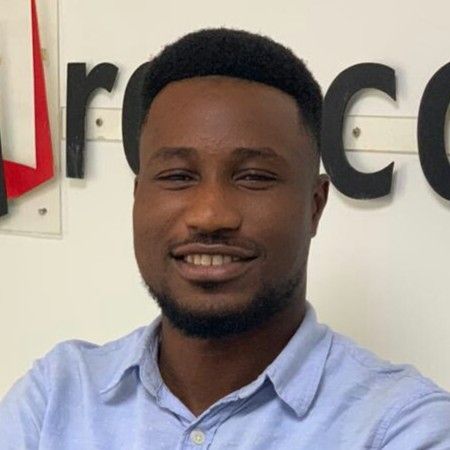 Archibold, Developer
"Flexiple is a great source of high-quality projects with awesome companies. Mr. Suvansh and the team communicate well and ensure everything goes as smoothly as possible. Compared with other talent networks, I am very happy with Flexiple and hope to continue working with them for years to come."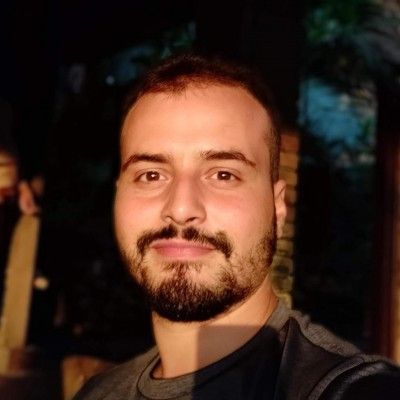 Imad, Developer
/How it works/
Our process is aligned to ensure that we do most of the heavy-lifting while you quickly get started on working on remote projects.
Create your profile

Build your professional identity with ease. Share your skills, experience, and aspirations.

Choose from dream opportunities

Access a curated list of dream job opportunities tailored to your profile and preferences.

Start working on your dream job

Embark on your career journey. Secure your ideal role and begin your path to success.
Create your profile

Build your professional identity with ease. Share your skills, experience, and aspirations.
// Guide To Getting Remote Azure Developer Jobs
What is the scope for a freelance Azure developer?

As an Azure Developer, you can pursue a variety of specializations, including developing for cloud storage, creating PaaS solutions, designing IaaS solutions, cognitive services like bots and AI, storage, and security, to name a few. Today, there is a high demand for Azure Developers. Per the predictions, by 2025, 80 per cent of the companies will have moved their workload to the cloud, making it a key career to pursue. As a result of this, Azure developer jobs are rapidly on the rise.

What are the skills required to become an Azure developer?

Before you start looking for a remote Azure developer job, you must master the skills required for it. These are a few skills that would help you get started.

1. .NET Framework

The .NET Framework is a proprietary software framework developed by Microsoft that runs primarily on Microsoft Windows. It provides a controlled programming environment where software can be developed, installed and executed on Windows-based operating systems. It is used to build web applications, mobile applications, and desktop applications.

2. Visual Code IDE

Visual Studio Code is a code editor redefined and optimized for building and debugging modern web and cloud applications.

Benefits of becoming an Azure developer at Flexiple?

The benefits of an Azure developer at Flexiple are:

Work with Top Companies and Startups:

Our clients involve top startups from around the world that work with cutting-edge technologies. These jobs would help you keep up with technologies and ensure great compensation packages.

Career Growth:

Working with startups would involve solving challenging technical and business problems. This would ensure that you are on the right trajectory for your career growth.

Remote Work:

All our remote Azure developer jobs are completely remote. This not only allows you to work from anywhere but also allows you to work with startups all over the world.

Great Compensation:

Working with unicorns and top companies around the world, Flexiple's Azure developers receive a hefty compensation package.
What are the various roles and responsibilities of Azure developers?

The Azure developer handle responsibilities like testing of applications; maintaining, developing, and deploying them on Azure; participating in all phases of development, and having the ability to work side-by-side with cloud administrators, clients, and cloud architects.

These are some other responsibilities you should be aware of before applying for an offline/ remote Azure developer jobs:

Broad involvement in the .NET system and different innovations: C#, Web API, and Microsoft Azure.
More likely than not, advanced involvement with Object arranged programming, information structures, reliance infusion and multi-stringing.
Making elevated level, low-level plan documentation utilizing UML.
Involvement with Agile Software Development.
Involvement in REST API/Web API creation, utilization, combination utilizing Service Oriented Architecture.
Involvement in Microsoft (Azure SQL, Storage, Web applications, web jobs, laborer jobs, Service Fabric, Iot Hub).
Involvement with IoT arrangement.
Involvement in unit test structures (Microsoft Unit Test Framework, MOQ)
Four year certification in Computer Science or related field or identical experience

How to get remote Azure developer jobs?

Flexiple can help you get the best remote Azure developer Jobs. Our onboarding process is tailor-made to help us understand you and your skill sets. Once onboarded, we reach out to you with projects that are the best fitting for you. Such jobs would not only facilitate an environment for growth but also ensure that you are financially and mentally satisfied. Apply to Flexiple and join our community of Top freelance developers.

How to become an Azure developer at Flexiple?

Flexiple follows a simple 3-step onboarding process. The steps are as follows:

Fill out our onboarding form
A short 15min onboarding call
A technical call

The entire process is based on helping us understand you better. Once onboarded we reach out to you with the best remote Azure developer jobs.
// Frequently Asked
Question