// Remote Freelance ASP.NET Developer Jobs with Top Tech Companies
At Flexiple, freelance developers work on ASP.NET developer jobs with top tech startups & companies. All the jobs are fully remote, with your payments protected by Flexiple.
Apply as a ASP.NET Developer
// Why Flexiple
Build a successful career around your dream life.
01.

Vetted companies

Connect with trusted, top-tier companies. Your career deserves a secure, growth-focused environment.

02.

High-paying handpicked jobs

A good role shouldn't come at the cost of low compensation. Explore exclusive, high-paying opportunities handpicked for your skills and aspirations.

03.

Dedicated partner

Experience personalized guidance and support throughout your career journey with a dedicated partner.
// Description of a Remote ASP.NET Developer Job
General Information
Looking for an ASP.NET developer to work at a Fintech Startup that aims to ease the lives of individuals and families looking to take control of their current and financial future. They are looking for a senior backend developer with hands-on experience.
About Client
The FinTech startup better the lives of individuals and families looking to take control of their current and financial future. By using AI and advanced data analytics, they give individuals the tools to help them make better financial decisions while valuing genius in simplicity.
Your Role
1. Currently in the pre-launch stage. C#/ ASP.NET role will be anything/everything from a GraphQL server interface to their data tier.

2. Tech used is C# but also Golang, Python, and NodeJS, for serverless type functions. The data tier will consist of Aurora/MySQL and DynamoDB primarily, but there will also eventually be Redis/ Elasticache and data warehouse tooling + analytics.

3. There is ML and NLP type processing, as well as a swatch of vendor integrations/ aggregations to support, performance and security matters.

4. This is an AWS shop that operates at a fast clip, striving for an elite DevOps movement release approach in terms of lead time, deployment frequency, mean time to restore, and change failure rate.

5. The testing will be in production, with heavy use of feature flagging principles, flag rings, a/b testing/ experimentation, etc.
Other Details
1. You would be required to work with 1-2 hours of overlap with US MT.

2. 3+ years of total experience as a software developer and 1+yrs of experience working remotely and experience with an early-stage startup is good to have.
"Working with Flexiple has been awesome! Flexiple has connected me with great minds and allowed me to work on projects that directly affect millions of people. Their team frequently checks on me and ensures my payments are on time."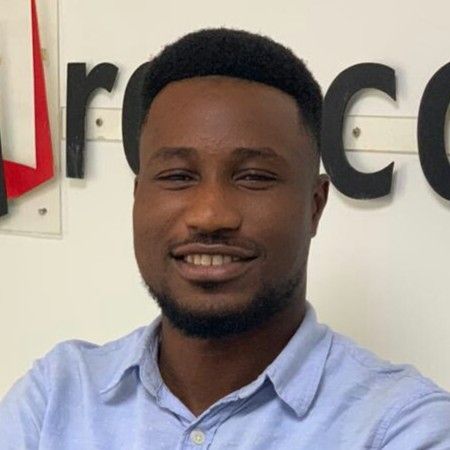 Archibold, Developer
"Flexiple is a great source of high-quality projects with awesome companies. Mr. Suvansh and the team communicate well and ensure everything goes as smoothly as possible. Compared with other talent networks, I am very happy with Flexiple and hope to continue working with them for years to come."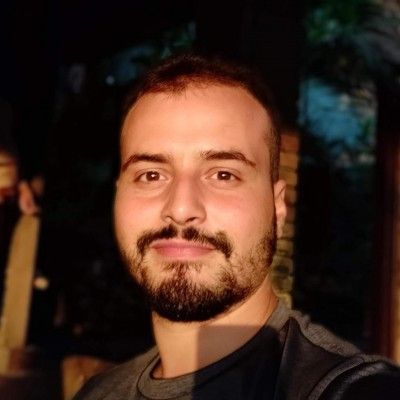 Imad, Developer
/How it works/
Our process is aligned to ensure that we do most of the heavy-lifting while you quickly get started on working on remote projects.
Create your profile

Build your professional identity with ease. Share your skills, experience, and aspirations.

Choose from dream opportunities

Access a curated list of dream job opportunities tailored to your profile and preferences.

Start working on your dream job

Embark on your career journey. Secure your ideal role and begin your path to success.
Create your profile

Build your professional identity with ease. Share your skills, experience, and aspirations.
// Guide To Getting Remote ASP.NET Developer Jobs
What is the scope for a freelance ASP.NET developer?

ASP.NET is a framework that is in high demand because it is used in most small as well as large businesses. ASP.NET is one of the leading platforms for web application development and is a core framework that is growing rapidly. It is an open-source.Net framework mainly designed to build robust, data-driven websites in real-time applications. The rapid growth of the framework has led to a surge in ASP.NET developer jobs in the tech industry.

What are the skills required to become a ASP.NET developer?

Before you start looking for a remote ASP.NET developer job, you must master the skills required for it. These are a few skills that would help you get started.

1. HTML + CSS

The HTML server controls are basically the standard HTML controls enhanced to enable server-side processing. The HTML controls such as the header tags, anchor tags, and input elements are not processed by the server but are sent to the browser for display.

2. JavaScript

JavaScript is a programming language that is mostly used with HTML in making web pages. While HTML defines the content of the web page and CSS defines how the content will look, JS makes a page interactive and dynamic.

3. C#

C# or C-Sharp is a general-purpose, multi-paradigm programming language developed by Microsoft. It can be used to develop a number of different programs and applications: web apps, desktop apps, mobile apps, games, etc.

C# is the programming language which is used to write the ASP.NET framework and hence becomes a must when looking for an ASP.NET developer job.

Benefits of becoming a ASP.NET developer at Flexiple?

The benefits of a ASP.NET developer at Flexiple are:

Work with Top Companies and Startups:

Our clients involve top startups from around the world that work with cutting-edge technologies. These jobs would help you keep up with technologies and ensure great compensation packages.

Career Growth:

Working with startups would involve solving challenging technical and business problems. This would ensure that you are on the right trajectory for your career growth.

Remote Work:

All our remote ASP.NET developer jobs are completely remote. This not only allows you to work from anywhere but also allows you to work with startups all over the world.

Great Compensation:

Working with unicorns and top companies around the world, Flexiple's ASP.NET developers receive a hefty compensation package.
What are the various roles and responsibilities of ASP.NET developers?

The broad responsibility of an ASP.NET developer is to manage and support existing applications. ASP.NET Developers are responsible for designing applications, maintaining performance, and analyzing requirements and functionality.

These are some other responsibilities you should be aware of before applying for an offline/ remote ASP.NET developer jobs:

Creating top-quality applications.
Collaborating with front-end developers.
Ensuring that junior staff delivers according to standards.
Improving functionality.
Using the most updated and appropriate technologies.
Designing and building application layers.

How to get remote ASP.NET developer jobs?

Flexiple can help you get the best remote ASP.NET developer Jobs. Our onboarding process is tailor-made to help us understand you and your skill sets. Once onboarded, we reach out to you with projects that are the best fitting for you. Such jobs would not only facilitate an environment for growth but also ensure that you are financially and mentally satisfied. Apply to Flexiple and join our community of Top freelance developers.

How to become a ASP.NET developer at Flexiple?

Flexiple follows a simple 3-step onboarding process. The steps are as follows:

Fill out our onboarding form
A short 15min onboarding call
A technical call

The entire process is based on helping us understand you better. Once onboarded we reach out to you with the best remote ASP.NET developer jobs.
// Frequently Asked
Question