// YC & a16z-backed product startup sees strong growth

Plivo, backed by YCombinator and Andreesen-Horowitz, is a well-established startup in the communications space. It builds enterprise-grade solutions including SMS & Voice API platforms for companies looking to improve their communication infrastructure.

Since its inception in 2011, it has been growing sustainably. Going from strength-to-strength, it has expanded to 3 major continents, a customer base of 70K+, and over 150 employees.

With profitability achieved, Plivo was looking to continue its rapid growth. The plan was to expand its range of innovative products. One of those products was 'PHLO' - a new microservices platform for creating custom communication workflows.

Despite having a large and quality engineering team, internal bandwidth issues were making it tough to meet their product timelines. The company immediately realised the need to scale its team fast.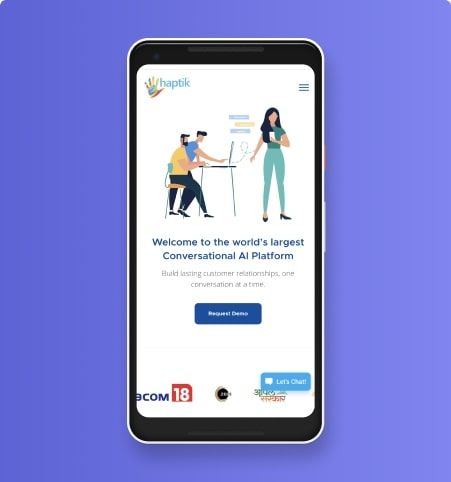 / The process of finding the right hiring solution /
The new product had to be easily integrable across the various tech stacks of their customers. So, the task at hand was to build SDKs for each ecosystem - Python, PHP, Go, Node, etc.
This meant Plivo needed expert developers in each technology - basically, individuals who could work independently and deliver code that was consistent with its quality standards.
Initially, full-time permanent employees were considered. However, the team realised that it was taking too long - finding quality talent in a short time frame isn't easy! To avoid any further delays, which could impact product deadlines, the team started looking for alternate options.
This naturally got them to consider hiring freelance talent and tried hiring from staffing agencies. However, they found the quality of talent at these agencies to be below par.
At about the same time, having worked with Flexiple in the past on design and small development projects, Vyas (Senior Product Manager - Plivo), reached out to Karthik.
/ Flexiple contacted to find a team of quality developers /
The two got on a call to understand the requirements in detail and to brainstorm possible solutions. The summary of the requirement included needing developers across 11 technologies, who:
Were experts in that particular technology
Could ramp up quickly on the context of the existing code
Would make performance improvements
Finally, would building new features, and prepare a CI/CD pipeline
Flexiple did have many developers in its network who were technically adept for the challenges of such a project. However, fit had to be seen beyond just technical parameters - softer aspects would also be super important.
"Flexiple helped us hire quality developers across technologies - Node, Rails, PHP, Python, iOS, Android - in a super efficient manner."
Narayan Vyas, Senior PM - Plivo
/ Assembling the right team, fast /
To achieve this, Karthik, along with Vyas, designed a streamlined selection process. The goal was to build a process that would help in finding the right talent while not being time intensive.

Through this Flexiple helped Plivo hire developers across a wide array of technologies - this included Python, Node, Java, iOS, Android, Go, Rails and PHP.

Further, Flexiple assisted Plivo in setting up a seamless remote working structure. This involved defining communication guidelines, establishing a proper onboarding flow. This resulted in the project ramp-up happening smoothly.
/ Quality product launched, on schedule /
The work began within a month, and Flexiple's after-hire support team ensured that it ran smoothly for the entire duration of 6 months.

Importantly, Plivo was able to achieve its product timelines and vision. The talent hired from Flexiple were successful in delivering across technologies. All this, at rates lower than any other platform or agency they had previously worked with.
"They spent a good amount of time understanding our requirements, resulting in accurate recommendations and quick ramp-up by developers. We also found them to be much more affordable than other alternatives for a higher level of quality."
Narayan Vyas, Senior PM - Plivo
// Browse flexiple's talent pool
You've got the vision, we help you create the best squad. Pick from our highly skilled lineup of the best independent engineers in the world.