// Building the entrepreneurial dream - Power Router

Tanu is a true techie by nature with a passion for entrepreneurship. She identified a gap in the market for sales teams wanting to optimize their conversions.

The existing systems were inefficient in assignment of leads to the reps who were most suited to make the conversion. With a clear vision of a better solution, she set about building an integration for the world's most used Sales CRM, Salesforce.

Being a hands-on coder, she developed Power Router's first version herself and also marketed it through Salesforce's app marketplace. It was an instant hit and started gaining real traction!

At this point, she was a sole entrepreneur with a great product that quickly became the #1 Lead Routing app on Salesforce. However, the success made her recognise the need to scale the product - would she be able to do this alone?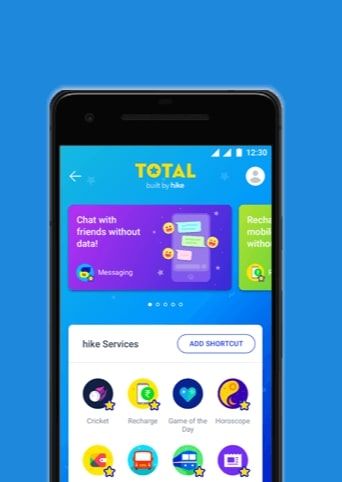 / Taking the startup to the next level with a tech team /
"I needed a great team around me to scale the product. I already had a validated solution - this was not an opportunity to be missed."
/ Taking the startup to the next level with a tech team /
Not wanting to miss out on this opportunity, Tanu realized that she had to quickly build out new features and scale the product.

Clearly, this couldn't continue to be a one-person show. She had to assemble a small but quality team around her and fast. However, there were a couple of challenges:

1. Niche technology: Salesforce has its own proprietary technology. To find developers in such a niche wasn't going to be easy.

2. Lack of bandwidth: She was also continuing to contribute as a developer. This meant that she couldn't spare time to also look into HR and hiring-related tasks.
/ Partnering with Flexiple to build the team /
Whilst looking for solutions, she came across Flexiple through a Google search.

Soon after, Hrishikesh went on a call to understand her requirements in detail. The developers needed to be proficient in Apex (Salesforce's proprietary language) and capable of making architecture-level decisions.

They discussed that with Apex being a niche technology, finding quality developers wouldn't be easy. After some ideation, they decided that it would be judicious to find smart & expert Java engineers instead. The rationale was that Apex was similar to Java, hence smart engineers could then pick up Apex.


With this in mind, Hrishikesh started to shortlist Java architects who were hands-on with coding. Of course, they had to meet Flexiple's standards of aptitude & communication. He was able to find the right developers for the requirement within a week
"Arjun has been a great addition to our team. He is an exceptional engineer and demonstrates great accountability and ownership for his work which is paramount for teams with remote talent."
Tanu V, Founder - Ziguar
/ From MVP to a Robust & Full-Fledged Product /
With two top-tier Java-Salesforce developers, Tanu was equipped to build new features fast and launch them.

Over the course of the engagement, Flexiple's Customer Success Manager was always available to help with any requests to solidify the project's success. This enabled Tanu to concentrate her efforts on leading the development and building a great product.

With a great team in place, she was able to build a great MVP. Power Router became a robust and full-fledged app that then landed many customers! It also acquired numerous perfect 5-star reviews in the process.
/ Flexiple becomes a Trusted Partner /
Flexiple was the solution she was looking for - one that functioned as her on-demand recruitment team. Being a sole entrepreneur, Tanu has now gained a trusted partner for years to come.
"Flexiple has been instrumental in helping us grow at a fast pace. Their vetting process for engineers is top notch and they were able to connect us with quality talent quickly. The team put great emphasis in understanding our requirements and getting to know us which ensured that we were matched with folks who were a great fit not only technically but also culturally.

I would highly recommend Flexiple as a highly flexible alternative for scaling teams to hire top talent from to fit ever-evolving product needs."
Tanu V, Founder - Ziguar