How to craft a Product Manager Resume?
Nikunj S
Founder at PM School
How do you build an amazing product manager resume? To put it simply, a product manager's resume should highlight the skills and a story narrative for the specific PM role you are applying for. Based on my 8 years of experience as a product manager I have put together a guide to help you structure your resume.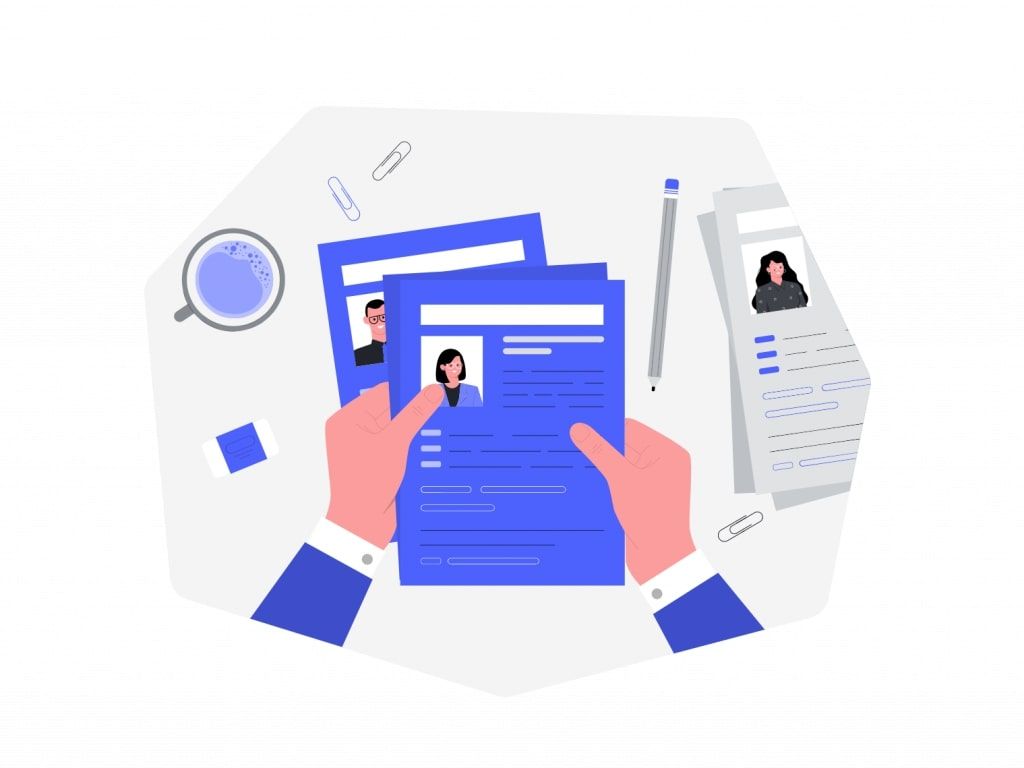 Table of Contents - Product manager resume
As a PM aspirant, you might feel less qualified than others (this is typical impostor syndrome). Or you probably apply to jobs and not get shortlisted. Maybe you're not ready to put yourself out there, because you're not sure about how to present your work experience in your resume. Hoping my experience holds some value to you. Let's first start with how you figure the structure (story narrative) before writing your PM resume.
How to research for your resume?
Note that when you apply for a Product manager job, you are at a knowledge asymmetry. Hence, you are supposed to bridge this knowledge gap about the role, company and their challenges as part of a certain sector (Edtech, Fintech etc). Now, a natural first step is to figure out what P0 skills matter for a particular Product management job. To do that, you need to do some basic sanity tasks:
Read the Job description really well and go over the Company website to understand their products and offerings. Experience the product user journeys as a new user and make notes. Bonus tip is to read the 'About us' page to gauge their vision / mission essentially to understand why they exist
Research and consume the LinkedIn profiles of existing employees in the company who have a similar job title to understand what success means to them. Also, if you can watch webinars or read blogs from your potential team members, do that.
Ask questions to the HR or Recruiter. For example, you could ask 'Who is the ideal candidate for this role (note down keywords)?' Or 'What experience or knowledge is mandatory for the role if any?'
Answers to the above tasks will give you inputs wrt keywords, narratives and skill areas such as Design skills, Data-driven mindset, Zero to One problem solving, Engineering collaboration and more. But, using these inputs, you'd have to also stress on placing top priority (P0s) first in your resume.
Structuring your Product manager resume
Now, let's talk about drafting the product manager resume. Ideally, a PM resume should be a one pager doc. As PMs you need to learn the art of cutting the crap and prioritising among x years of experience into a succinct one page that addresses the key pain points that matter for the role. You need not add experiences in a chronological order but in the order of importance.
Putting down the different parts of this resume with pointers for each below: 
Summary: Basis your inputs from the research tasks above, draft a two line summary that defines your strengths and stresses on why you are the best fit for the company. You have to strike a chord here. People generally skim through your resume or there are bots to filter relevant information. Hence using the right keywords help but make this summary genuine.

If you are struggling to write this, maybe you are applying for the wrong role. There should be some common thread(s) between the role requirements and your experience. The thread could be a sector you worked in earlier or the role's challenge matches to your past project work or how you have followed the product's evolution and what you like about the product and its problem matching to something you have experienced yourself


Work experience: For first-time PM hires, your work experience narrative might not connect to a PM role directly. But, companies still look for signals in your profile. These signals will come out in your internships or projects. Or if you have experience, the company-wise bullet points address your past work experience.

Never bluff your way in the resume points as you will be called out in the face to face interview.  Generally there are 5 major skill areas that you'd need to address in a product manager's resume for early product roles -



Problem Solving: This is super important and is tested in Product manager interviews as well. When you talk about a certain feature impact, and the metric moved, do you also address the problem/ pain point you solved and connect this with your contribution in understanding the problems? The structure and thought process is clear from the way you phrase your resume points.

I have a simple 3 point framework called PMV: Product to Measurable Impact, and then the added Value. Example - Modified the onboarding journey for new users on Android app to improve the Install to Login rate by 3%. This was due to a frictionless journey via social and biometric registration methods. To elaborate on the example, you mention the product which is an Android app, then the success metric and finally what was actually done (delta change <> value)


Tech proclivity: For Product aspirants, an understanding of Product life cycle helps. However, if you are an existing product manager, mention the tech stack you worked on or algorithmic design problems solved by your tech team as this highlights your exposure to technology. Even if you've been part of a college website project, mention the tech tools you used. And, if you have a Software development / Testing background, it is super easy to use your technology exposure signals


Data driven mindset: Ability to massage and interpret data. In case you don't have a data / analytics background, try to focus on your understanding of quantitative KPIs when making decisions. Largely, make sure most of your resume points have a measurable metric. Let's say you improved a process by reducing the turnaround time by 30 minutes, mention this KPI. Having a data-driven mindset matters a lot in product management. Shy away from adding Managed x, Built y without mentioning the north star metric you moved.


Design thinking: This is required because of a product manager's engagement with designers. As PMs, you enable UX / UI designers for your product goals. Having a Designer background or Familiarity with mockup tools will help. You can also talk about Customer obsession (trait not skill) i.e. how you come about a certain insight by observing user behaviour. If you've had experience with user research or interviewing users, add it to the resume.


Sectoral familiarity: Past experience can be helpful for some roles. If you come from a fintech background, talk about your understanding of the sector regulations or your past work experience (macro ideas on what worked for you). If you worked for a competitor, Hiring PMs would love to talk to you for your approach to certain challenges that they face themselves.



Education: This is straightforward. If you are a fresher, mention your college and final CGPA / Percentage score. You can also mention online or other courses relevant to Product management skills. Please note that you need not mention everything under the sun. Only what matters to the product management profile.

For folks with an higher education, feel free to mention it, but add bullet points on any projects, internships that you did and align to the PM role requirements


Tools / Languages known: You can mention project management tool experience from JIRA, Asana et al. And querying language proficiencies (SQL, etc.). You can also mention other integrations / platforms you've worked on. Example is if you find the company also uses the same (Power BI, tableau).
Closing Thoughts - Product manager resume
The bottom line is for you to finetune in on opportunities where your work experience, life narrative, and skills will help you stand out and be valued by the hiring team. If you don't work closely with the product team currently, find ways to shadow existing PMs and build relationships with them! Your company PMs will be your best bet to share good advice on how you can successfully push for an internal switch to PM or referrals in their network.
You have to also start talking to other PMs - alumni or 2nd degree, 3rd degree connections! Leverage LinkedIn, cold message strangers, and ask for a quick chat. You might not get a response from everyone, but if you are persistent, you'll crack this part.
Lastly, don't try to copy points from other product resumes. Your connection to product roles can be unique to the sum of your experiences. Think of the resume as a product that HRs and hiring managers consume. The success metric is the ratio of Shortlists divided by Applications. When you understand this, don't go about applying to every PM role.
Choose the right PM role as your denominator in the aforementioned success metric can be controlled and then tactically draft your resume to personalise for the particular PM role you are applying to. Your two target groups are The Recruiter and The Hiring manager. Recruiter wants to know if it's worth their time & the PM team's time to talk to you. The hiring manager is figuring out whether you possess basic PM skills that are useful to them. If you feel you are falling behind, start working towards learning the skills mentioned in the Work experience section above.
Hope this article helps you achieve your goals. All the best!